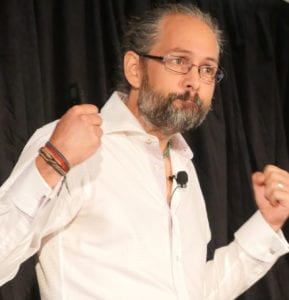 Do we use prebiotics and probiotics in SIBO management?
Dr Jason Hawrelak, world-renowned gastrointestinal health researcher, educator, clinician, and gut microbiota expert (founder and head of research at Probiotic Advisor), joined us at the SIBO Summit to discuss this controversial topic.
Probiotics
Are they effective
Are they ineffective?
Do they make SIBO worse?
In his talk, Dr Hawrelak highlights
The Prebiotic & Probiotic Controversy – do we or don't we use this therapy in SIBO treatment?
Study analyses and exciting insights, such as there a 700% increase in SIBO risk for people taking Proton Pump Inhibitors.
Strain-specific probiotic use and the potential for amelioration of SIBO symptoms.
The range of probiotic actions, and how probiotics can help resolve SIBO.  For (a very brief) example, some stimulate the MMC, help heal leaky gut, have selective antimicrobial action, decrease intestinal inflammation, reduce visceral hypersensitivity, and enhance secretory IgA production.
Access your 1 hour and 27 minutes with Dr Hawrelak
Of course you're always welcome to make use of our Practitioner Education Portal as well.
In health
SIBOtest Team