You're A Savvy Healthcare Practitioner
✔ You thought your natural medicine training had prepared you to handle any gut case.
✔ You thought you could trust the protocols from supplement companies.
✔ You thought giving antimicrobials would eradicate SIBO.
But SIBO plays by its own rules.
Are you ready to become a SIBO expert?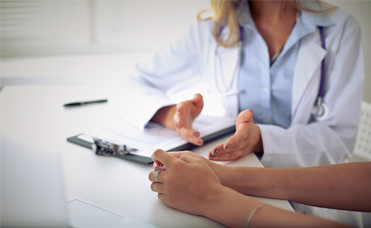 SIBO Mastery Could Change
the Trajectory of Your Practice
Upon completion of the SIBO Mastery Program, you'll be eligible to join our 'Find a SIBO Practitioner' directory and display a 'SIBO Doctor Approved' logo on your website. Please note that you must hold a relevant health care practitioner qualification.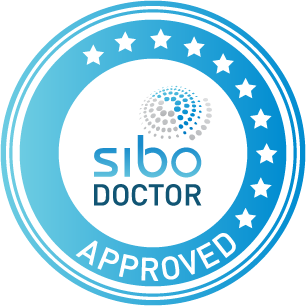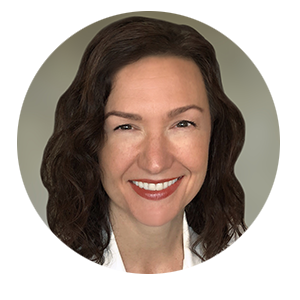 Dr Allison Siebecker ND
"Dr. Jacobi's lectures are excellent. She blends research, clinical experience, new thinking, and practical application into all of her teaching. I always learn from her and greatly appreciate her contributions to our field of SIBO."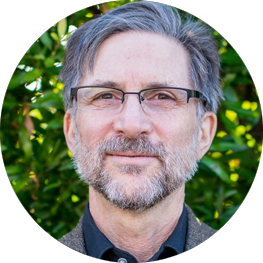 Dr Steven Sandberg-Lewis, ND
"Dr. Jacobi is a masterful teacher. Her lecture style is thorough, well organized and always filled with "aha!" concepts and treatments. Her extensive knowledge of small intestine bacterial overgrowth, its diagnosis and natural treatment through botanical medicine and diet is appreciated worldwide. Her contribution to the field by the creation of the Bi-phasic diet in its various versions is a major gift to those suffering from this common malady."
Complete Case Management
Of Functional Digestive Disorders
This isn't just another online course that leaves you with nothing but hours of videos you never watched.
This is about real SIBO case management.
The SIBO Mastery Program is written and taught by international SIBO expert, Nirala Jacobi, ND.
She will guide you every step of the way so that you will gain the skills AND confidence to take on the most complicated gut cases.
Imagine walking into every patient visit feeling excited to take on the challenge.
Imagine feeling empowered with the tools and methods have proven successful again and again.
Imagine owning your status as a genuine expert in SIBO and gut health.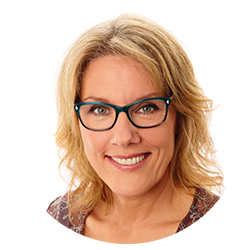 Dr Nirala Jacobi ND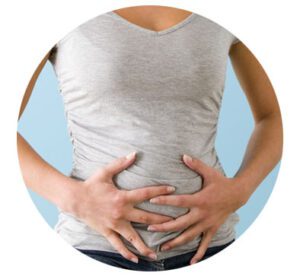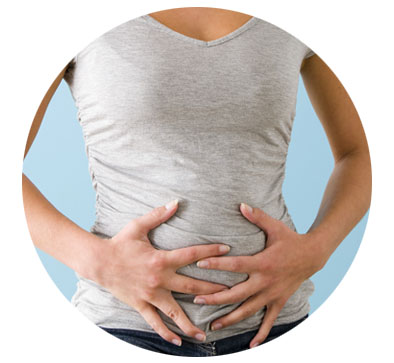 Clear up misinformation and learn the foundations of treatment.
Deepen your knowledge of histamine intolerances, methane and hydrogen sulfide SIBO and LIBO.
Gain proficiency in managing the most complicated SIBO cases.
Lesson 1 –What is SIBO?
This lesson covers the pathophysiology of SIBO and the specific damage and nutrient deficiencies it can cause, and latest research into normal and abnormal small intestinal microbiome patterns.
Lesson 2 – SIBO Breath Testing
Learn about the specifics of breath testing: which substrate to use, the do and don'ts of preparing your patient, interpreting breath test results for different SIBO gases (Hydrogen, Methane, and Hydrogen sulfide) and the importance of re-testing after treatment.
Lesson 3 – Comprehensive Treatment of SIBO
This lesson covers the specific treatment approach using the Bi-Phasic Diet. Digestive support supplements for phase 1, herbal antimicrobials, conventional antibiotics and the Elemental Diet for phase 2. Treatments in Pregnancy and Lactation are included. This comprehensive module is accompanied by the online SIBO dispensary guide so you can prescribe recommended supplements that may be available in your country.
Lesson 4 – Causes of SIBO
Finding the underlying cause of SIBO for your patient is often the most challenging part of treatment. In this module, Dr Jacobi covers the 4 categories of causes: Dysmotility, Digestive deficits, outflow obstruction (adhesions) and medication. Treatment options for each category are discussed. This module is accompanied by the "What caused my SIBO" questionnaire you can use with your patients to improve patient outcomes.
Lesson 5 – Intestinal Methanogen Overgrowth (IMO)
This lesson will help you to understand some of the complexities with the treatment of intestinal methanogen overgrowth. IMO commonly causes constipation and is more treatment resistant than SIBO – learn how to overcome some of these obstacles with clear and precise recommendations and new treatment protocols.
Lesson 6 – Hydrogen Sulfide
While some Hydrogen sulfide (H2S) levels are normal, excessive production by intestinal bacteria can wreak havoc in the small and large intestine and have far reaching systemic effect. In this lesson, Dr Jacobi explores the drivers of excessive H 2 S. The typical symptom pictures and systemic involvement are also discussed, concluding with innovative treatment strategies.
Lesson 7 – Small Intestinal Fungal Overgrowth (SIFO)
Fungal overgrowth is a common problem in functional digestive disorders. It is estimated that about 20% of all SIBO cases may also have SIFO. Learn about testing limitations and how to diagnose and treat elusive fungal overgrowth.
Lesson 8 – Intestinal Permeability
SIBO is a common cause of intestinal permeability, and in this lesson, you will gain a deeper understanding about other causes, local and systemic repercussions, and comprehensive treatment of this common condition. Learn about the importance of mucus production in the SI and LI and how a dysfunctional mucosal interface can slow healing. Specific immune dysregulation, testing and treatment are also included in this lesson. 
Lesson 9 – Histamine Intolerance
SIBO patients often also have histamine imbalances due to 1. Microbial production of histamine, 2. Loss of histamine catabolizing enzyme, or 3. Mast cell migration into the gut wall.  This lesson dives deep into the causes of histamine intolerance and how to manage this in your practice.
Lesson 10 - Colonic imbalances
SIBO patients often have concomitant microbiome dysbiosis. This lesson provides a basic microbiome primer and common microbial imbalances seen in SIBO and IBS.  Learn about other influences on the colonic milieu and in depth discussion about the endotoxin LPS, testing, and treatment. 
Lesson 11 – The Gut Brain –Brain Gut axis
Stress and anxiety are well known triggers for IBS. Understanding of the autonomic nervous system is a vital piece of the comprehensive approach to functional gastrointestinal disorders. The Vagus nerve, its role in the gut-brain highway and the consequences of vagal dysfunction are discussed as well as microbial neurotransmitter production and their function in motility and mood.  Dr Jacobi shares some of the most useful therapies on this axis.
Lesson 12 - The SIBO Matrix
This lesson covers a variety of topics that also affect a patient's ability to heal from chronic digestive issues.  It covers acid/base balance, common SNPs we encounter in our SIBO patients and the vital role of detoxification for the digestive tract.
Lesson 13 – Mold and Dysautonomia Syndromes
Dysautonomia syndromes, mold, and chronic infections are often the hidden underlying cause of chronic SIBO.  This lesson provides and overview of mold illness, the dysautonomia syndromes of MCAS, EDS, and POTS as well as review how chronic stealth infections influence SIBO.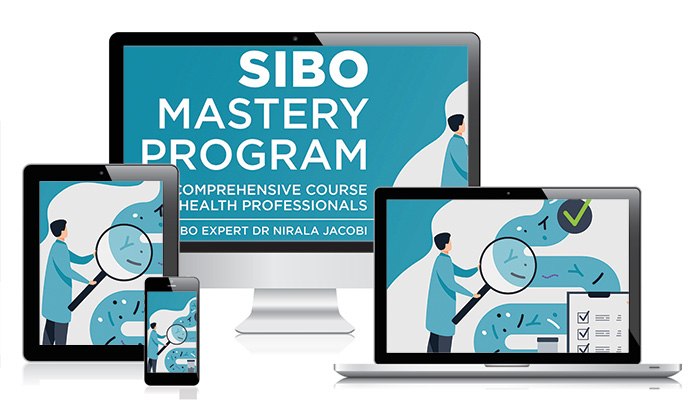 Here's Everything You Will Receive
✔ The entire SIBO Mastery Program, 13 recorded lessons plus bonus lesson
✔ Instant access to all my latest course materials, slides, and downloads
✔ One full year of online course access
✔ Certificate of Completion
✔ CPE points (check with your association)
✔ Eligibility to achieve 'SIBO Doctor Approved Practitioner' status and be listed in our practitioner directory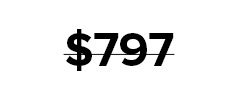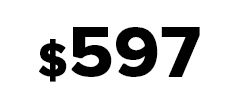 PLUS you'll receive these bonuses
✔️ Revised SIBO Biphasic Diet
✔️ Symptom Relief Exercises
✔️ SIBO Histamine Diet Masterclass
✔️ Low Sulphur Diet
✔️ What Caused My SIBO Questionnaire
✔️ Histamine-Busting Lentil Sprouts Download
✔️ The SIBO Histamine Biphasic Diet
✔️ The Hydrogen Sulfide Diet
✔️ Access to my SIBO Dispensary Guide
What Practitioners Are Saying About The SIBO Mastery Program
Louise Beach - Nutritionist (New York)
"I want to thank Nirala for creating a way for people to find a SIBO-literate practitioner who has taken the comprehensive SIBO Mastery Program. I would say that at least half of my clients find me via The Sibo Doctor database. I also love the use of support materials such as the 'What Caused My SIBO' questionnaire, and the beautiful, revised Bi-Phasic Diet ebook. This is invaluable."
Karen (California)
"Excellent, excellent course!! I've been using the bi-phasic diet this year and my patients are so much more compliant and have commented on how much easier it is to follow having clearly defined stages and serving sizes etc. Due to the overwhelming positive feedback from the diet, I had to do the mastery course, it's genius. The bonus protocol document is such a game changer for quick reference.